Humboldt Fog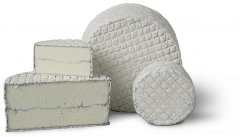 photo credit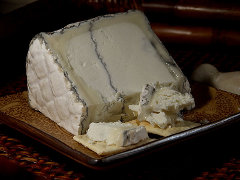 photo credit
Humboldt Fog is a soft pasteurized goat milk cheese made in Humboldt County, California, by Cypress Grove Chevre. It cheese won first-place awards from the American Cheese Society in 1998, 2002 and 2005.
Many people think Humboldt Fog looks like a layered cake. Intersecting the cheese horizontally there is a layer of edible vegetable ash. The cheese has a white mold exterior with another layer of ash just inside the exterior. The interior paste of the cheese is soft and slighlty crumbly. The interior near the rind can become soft and runny as the cheese ages.
Humboldt Fog has slightly acidic, subtle tangy flavor that gets stronger the closer you are to the rind. The cheese is aged at least 3 weeks, but often longer. The longer the cheese is aged, the stronger its taste.
The cheese is made in 5 pound wheels and 1 pound mini wheels.
Below is a (mostly accurate) video from Market Gourmet in Venice Beach, CA. (The cheese has not been made for 50 years.)
Where to buy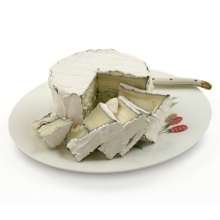 We've seen Humboldt Fog at several high-end grocery stores in Northern California. You can also find it online at amazon.com or murrayscheese.com.